Sumericanis Tribe
Sumericanis is a Fan-Made Tribe that is based on the Ancient Sumeritans/Akadians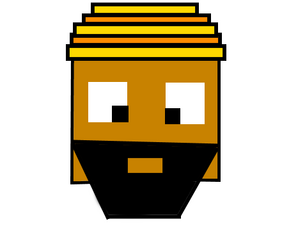 The Sumericanis Tribe is a fan-made tribe created by DarkRedJay. They start the game with two cities 6 squares apart, but they (like the Luxidor) start with no technologies.
Terrain
Land: the Sumericanis tribes land would be a desert scrub, also the sand should be a bit less yellow than the Oumaji tribes land
Forests & Animals: The forests should be a square of dead bushes and brownish grass the animals that inhabit these forests shall be camels
Mointains & Oceans: The mointains should be like those of Kikoo but made out of sandsone and made slightly bumpier
Appearance
The Sumericanis tribe has a very unique look.......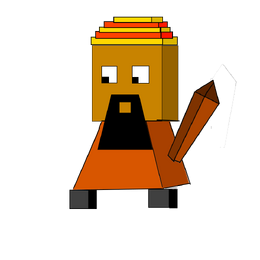 Head: The Sumericanis people have a unique look, having a Mesopotamian-Style hat and a large boxy beard
Body: The Sumericanis have a stylish Dark Orange body with strap sandels on their feet
Spawn Rates
Crops, fruits, and water are extremely common
Mountains and metal are sparse
Forests, game, and whales are extremely uncommon
Ruins are slightly more common than in other tribes' lands (Because it is in Mesopotamia)
Monuments (Task Buildings)
Park of Fortune: Hanging Gardens
Gate of Power: A Dark-Orange version of the gate of Ishtar
Grand Bazaar: Tents with spices
Emperors Tomb: Ziggurat with Dark-Orange top
Eye of God: Statue of a Mesopotamian God
Tower of Wisdom: Sandstone tower with Dark-Orange top and vines growing on the side
Alter of Peace: Similar to Imperius but made of sandstone with a Step-Pyramid top and vines growing on the pillars