"Huge mountains and green valleys. The Imperius climate is perfect for growing fruit."

-Tribe description
The Imperius tribe is the second of the 12 regular tribes in Polytopia and one of the four free tribes, the others being Xin-xi, Bardur, and Oumaji. Imperius starts with the Organization technology.
Imperius is a relatively strong tribe, as it can upgrade its capital on turn 0. However, it is not as strong as Bardur or Kickoo since its resources are more diverse and require more technologies to fully exploit.
Resources
Imperius has default spawn rates for all resources. Therefore, those spawn rates may also be called "Imperius spawn rates."
Appearance
Fruit: Lumaepeles (Apples)
Forests: Cypress trees
Animals: Mado horses (Black horses)
Mountains: Grey, snow-capped mountains
Cities: White stone with blue windows, Greek domes, and columns.
Helmet: Greek-style helmets
Color: Blue
Lore
Strategy
"Growing pages, developing info. That takes time you know. "
This article is currently under construction. This means that the page is not yet complete, and not all important details may be present. This could be because the feature is not released, or not all info has been compiled yet. Come back soon!

Due to its resources and starting technology, Imperius is a versatile tribe suitable for a wide range of playstyles.
City Buildings
Trivia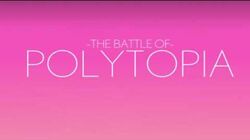 The Imperius are inspired by

Greco-Roman culture. Their name appears to reference "Imperium" (Latin for 'empire'), and they have Greek-style helmets.

The name of the Imperius tribe is similar to the word "imperious," which means "assuming power without justification."
In the ambience playing throughout Imperius lands, grasshoppers stridulating, insects buzzing, and someone striking metal are heard.
Since Polaris does not have its own terrain (outside its territory), games with only Polaris (either mirror matches or through the Mixed Tribes Easter Egg) take place on Imperius land.

In early 2018, the Imperius head was changed.
Tribes
Regular tribes: Xin-xi, Imperius, Bardur, Oumaji, Kickoo, Hoodrick, Luxidoor, Vengir, Zebasi, Ai-Mo, Quetzali, Yădakk
Community content is available under
CC-BY-SA
unless otherwise noted.