The Shaman is a unit exclusive to the Cymanti tribe that can convert enemy units or boost friendly units. The Shaman is unlocked by the Philosophy technology and replaces the Mind Bender.
Upon converting enemy units, it deals damage to them. This is intentional.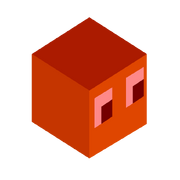 Boosted units get +0.5 attack and +1 movement. This effect lasts until the boosted unit attacks another unit or captures a village.
Skills
[
]
Convert: Instead of attacking, the Shaman converts an enemy unit into a friendly unit, regardless of the target's HP of deference. The Shaman can even convert units it's tribe cannot train normally, such as those from special tribes.
Boost: The Shaman can boost all adjacent units, giving 1 extra movement and 0.5 more attack. Th effect lasts until the boosted unit attacks or captures a village.
Strengths and Weaknesses
[
]
Strengths:
Weaknesses:
The first Shaman is gold that is easily lost. This is the first time you are given a starting unit you can't replace with the starting technology. Your early game can really suffer if he gets killed too soon.
Like the Mind Bender, the Shaman is especially vulnerable to Knights.
Damaged goods. When converting a unit is always damaged at least a little. A small price to pay but it can mean units that are close to dying can't be converted
Doesn't heal. When compared to the Mind Bender, they replace not being able to provide mobile healing means damaged units will have to slow down more to get healed. To counter this, place Mycelium strategically close to the front with a Shaman sitting on them. This way, units can come back, get boosted, and then re-enter combat.