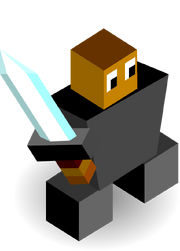 Unit is one of the two rewards you can choose after you have upgraded a level 4 city to level 5 and then after every subsequent level (the other being
Park
). It spawns in a Super Unit, which for most tribes is the
Giant
. If you are playing as the
Aquarion
, a
Crab
is spawned instead of a
Giant
. Also, if you are playing as the
∑∫ỹriȱŋ
, a
Dragon Egg
will spawn. For the
Polaris
tribe, the unique super unit is a
Gaami
.
The ruin reward of the same name functions in an identical manner.
Some notable advantages to choosing this upgrade are that it gives you an end-game unit, but can also be used tactically. If an enemy unit is capturing your city, the unit will be displaced out of your city if you spawn in a Super Unit. The strong unit can thus defend your city for a longer period of time. Keep in mind though, this might not always be a reliable strategy, as you may not be able to level up your city if enemy units are occupying the tiles you need to upgrade.
This is also ineffective with ∑∫ỹriȱŋ, as the egg is easily destroyed.
Gallery
Super
Community content is available under
CC-BY-SA
unless otherwise noted.