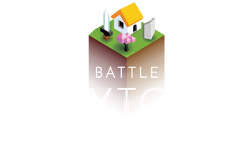 The Battle of Polytopia Wiki
Welcome to The Battle of Polytopia Wiki, the official wiki of the strategy game The Battle of Polytopia. This is a collaborative encyclopedia that anyone can edit. It contains 166 articles about Polytopia's game mechanics and community and has a Discussions forum.
The Battle of Polytopia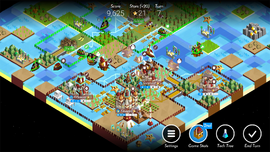 The Battle of Polytopia is an award-winning turn-based strategy game about building a civilization and going into battle. With millions of players, it has become one of the most popular mobile strategy games. Players lead one of sixteen tribes, explore the square world, build cities, develop technologies, and wage war against other tribes in order to take control over the mythical land of Polytopia. The game features single-player and multiplayer game modes.
The Battle of Polytopia
is developed by
Midjiwan AB
, which is not responsible for any of this wiki's content.
News
Cymanti Halloween Cosplay Contest

In celebration of the Cymanti this month, we're doing a Halloween cosplay contest! We want to see your best Cymanti-inspired Halloween costume, so show us your cosplay skills for a chance to win some cool prizes!! 🐛
To compete, make up a costume and send us a picture of you wearing it to feedback@midjiwan.com before we judge them on October 30th. We'll be posting the winner on the 31st, with the winner being chosen by Midjiwan himself!
Have fun! 🎃
Hoodrick Tribe Moon
No one really remembers why the Hoodrick and the Bardur split apart so long ago, but this split formed one of the Square's most special and bitter inter-tribal rivalries. Ranging from brutal raids to petty displays of superiority, the Hood-Bard Rivalry shows no signs of stopping any time soon.
The Hoodrick Tribe Moon is here! Join the month-long celebration of the Hoodrick, our favorite baked good-eating Bardur haters!
Not enough Hoodrick in your life? We're having discounts on all Hoodrick merchandise at the webshop until October 31st!
Discord Server
Join the official Polytopia Discord server at discord.gg/Polytopia!