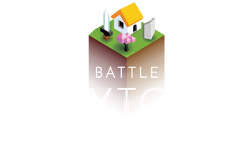 The Battle of Polytopia Wiki
Welcome to the official wiki of the strategy game The Battle of Polytopia. This is a collaborative encyclopedia that anyone can edit. It has 170 articles and a Discussions forum.
Popular Pages
Wiki Rules
Be bold! Anyone can edit a wiki. Start editing, commenting, and participating in Discussions!
Be respectful. Constructive criticism is encouraged, but hateful language and personal attacks are prohibited.
Don't be disruptive. This includes spam, vandalism, off-topic conversations, and excessive self-promotion.
Need help? Contact an administrator at Message Wall:Zebastian1.
More information can be found at Polytopia Wiki:Wiki Rules.
The Battle of Polytopia
About the Game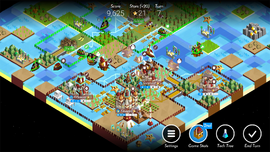 The Battle of Polytopia is an award-winning turn-based strategy game about building a civilization and going into battle. With millions of players, it is one of the most popular mobile strategy games. Players lead one of sixteen tribes, explore the square world, build cities, develop technology, and wage war against other players to take control of the mythical land of Polytopia. The game features single-player and multiplayer game modes.
Social Media
Follow The Battle of Polytopia and its developer, Midjiwan, on your favorite social media platforms!
Midjiwan AB is not responsible for this wiki or its content.
News
∑∫ỹriȱŋ Week Follow-up
We would like to thank everyone who purchased the ∑∫ỹriȱŋ tribe during their tribe week. Thanks to you, we are now planting 2056 REAL TREES. Great work everyone! You can still visit the Canopy Reforestation Project website and donate to the Project directly.
Luxidoor Tribe Moon
The Luxidoorian Emperor always sets the "hottest fashion" which all Luxidoorians try to emulate, even if it's impractical in the hot sun. The current Emperor prefers turbans, but the last one loved shawls.
This month's Tribe Moon celebrates the Luxidoor! Join in the celebration and participate in related contests at the official Discord server. All Luxidoor merchandise is on sale at the webshop until May 31st!