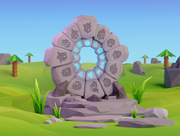 Tribe celebrations, including Tribe Moons, Tribe Weeks, and Tribe Days, commemorate a specific tribe in Polytopia. During a tribe celebration, a lore blurb and image about the celebrated tribe are released and the merchandise of the tribe is discounted on the webshop.
Schedule
[
]
As there are 12 regular tribes, each regular tribe is celebrated during a certain month of the year. The name and order of these celebrations has varied from year-to-year. An official digital calendar containing all current tribe celebrations can be found here.
Tribe Days (2019)
[
]
In 2019, Tribe Days celebrating the regular tribes were held on last day of each month.
Tribe Moons
[
]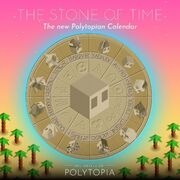 Tribe Moons are month-long celebrations of the regular tribes. They are primarily celebrated on the first of each month, when the lore blurb and image are posted. Tribe Moons have been celebrated since January 2020. Their schedule is enumerated in the Stone of Time.
*In 2021, the Hoodrick and Quetzali Tribe Moons were swapped. In 2020, the Hoodrick Tribe Moon took place in September, and the Quetzali Tribe Moon took place in October.
In 2022, all Tribe Celebration posters will be made by fan-artists in the Polytopia community. (Zoythrus on Discord. / Zoythrus on Discord. )
Special Tribes
[
]
Gallery
[
]
2019
[
]
2020
[
]
2021
[
]
2022
[
]